Welcome to MS SHIFT – Security in the Palm of Your Hand
MS Shift mobile technology utilizes latest innovations to link multiple security platforms for simultaneous use.
Safety & Security Products - helps your team to respond optimally
MS Shift strengthens the Safety and Security capacity to better respond to Incidents, while connected to the Command Center. The advance solutions introduce a new level of engagement with Guests and Employees.
Daily Activity Report
Record daily activities without the paperwork. Officers use their devices to post updates to a digital itinerary that stores and organizes the information for you.
Incidents
We've streamlined your organization's incident reporting process for you. All information is catalogued to ensure that your reports are auditable and transparent.
Patrol
This feature allows your officers to self-report their own movements. Use the mobile app in the field to report issues, capture photographs, input data and view information from your mobile device.
Keys
Tracking your facility's keys is made quick and simple With a central database of key checkouts and returns.
Visitors
Our Visitor Management System records all visitor and delivery information. Use the app to create guest photo IDs and generate your daily visitor traffic reports. An essential security feature made foolproof.
BeSafe
Standardize your compliance and safety checks with customizable electronic forms to validate your within acceptable standards. Going paperless has never been easier!

Daily Activity Report
Designed to save time and eliminate paperwork. Safety & Security teams can record all of their daily movements into one electronic log for your convenience. It can be customized for the needs of your staff and property.


Your data will be stored using secure cloud technology. The system can be used by multiple users simultaneously, and special administrative features give management special access the whole team's reports.

Our app goes with you as you patrol and investigate, ensuring a quick and efficient workflow. You'll be able to complete your report while you're still on the scene and also receive notifications of other incidents as they are reported.


Administrators can assess their officer's productivity and effectiveness in an instant. Our customizable filters and advanced reporting tools alert you to crucial information and easily identify trends.

Incidents
This module is designed to streamline your organization's reporting process. Our database system ensures that your reporting will stand up to audits and investigations. The search and summary tools allow you to easily track incidents, identify developing pattern, recognize dangerous conditions, and locate areas of potential exposure and liability.


The system several custom reporting options. We consulted security industry experts during the development process to ensure that all bases would be covered. One of our main goals with this software is to help you reduce the costs associated with workers compensation and other liabilities. Attach photos, videos, and other documents for comprehensive reporting.



We also aim to save you time and money on frivolous lawsuits. Our incident reporting system retains clear audit trail capabilities. A detailed modifications report allows management to track all edits to your reports, while our strict permissions system gives administrators full control over each user's access.


Reporting in the Field
When used in conjunction with the MS SHIFT Mobile App, users can easily add follow up information and capture pictures for existing reports during their investigations.

Patrol
Dependable and user-friendly, MS SHIFT Patrol monitors your officers' progress to ensure productivity.
Patrol is a flexible on-the-go solution that will minimize the amount of time spent on data entry.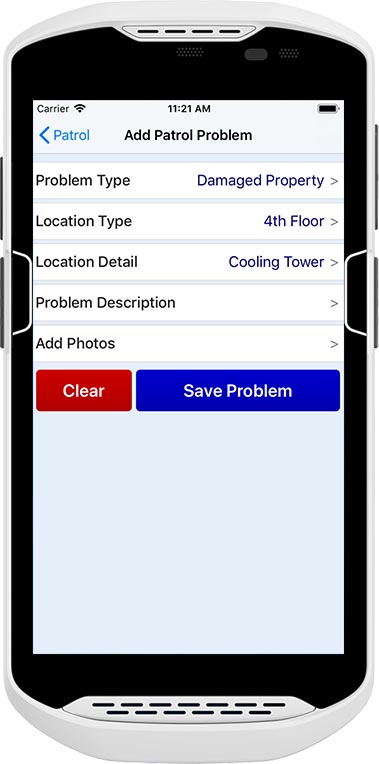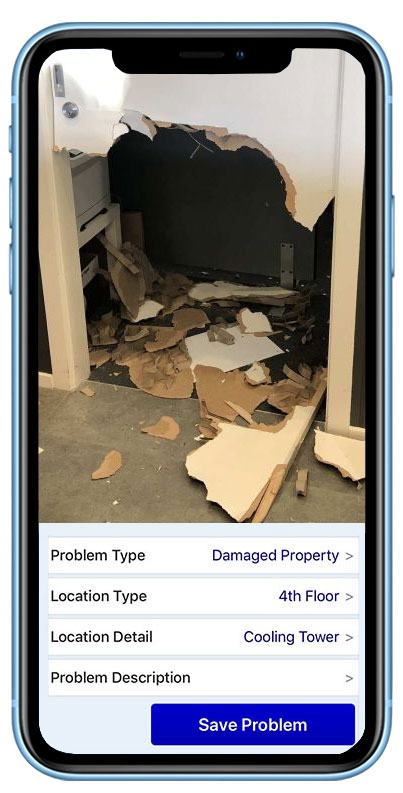 Security Tour
During a security tour, officers can easily suspend their patrol to perform other tasks like drafting an incident report or reporting a found item. Once the tour is complete, officers can upload all of the data they collected in order to generate a digital patrol report. From those records, officers can isolate and escalate issues.

Reporting
Management will be able to generate comprehensive reports based on accumulated data, allowing them to monitor risk management issues. Patrol routes and routines can be adjusted based on the data gathered.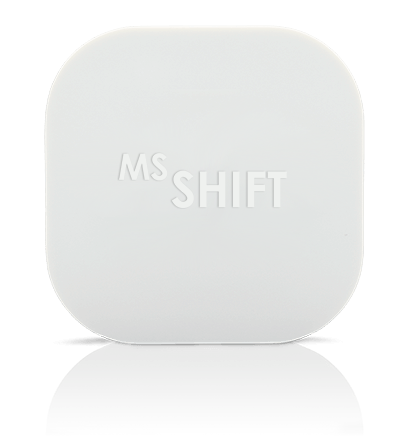 Meet the next generation of patrolling
The Patrol app utilizes location finder technology to reassure you that your officers are exactly where they're supposed to be.
Keys
You'll never waste time looking for room keys ever again. It only takes a few seconds to record a key checkout or return.


Workflow
The Keys log fits seamlessly into your existing key assignment process with no effect on your guests. All it does is make your job easier!
Consider using a signature pad or a scanner to save time while increasing accuracy and accountability.


Automated Alerts
Automated alerts let you know when a key has not been returned during guest check-out.


Shift Key Inventories
The Shift Keys Inventory screen shows the status of each key in the system. A daily summary is available for review by management. The Key Tracker System lets you search for individual keys.



Benefits
The automated processes eliminates errors, and your costs are reduced due to the resources, paperwork, time, and manpower that are no longer necessary. Our digital filing system replaces clunky, disorganized filing cabinets.

Visitors
Enhance your hotel with the cutting-edge technology of our visitor kiosk! Reduce queues and delays. Make the check In/Out process quicker and easier.


Check-In Kiosk
Enhance your hotel with the cutting-edge technology of our visitor kiosk! Guests and contractors can use the integrated touchscreen to easily register or sign themselves in. Detailed visitor information is captured quickly and accurately, stored, and made easily accessible for the visitor's next visit.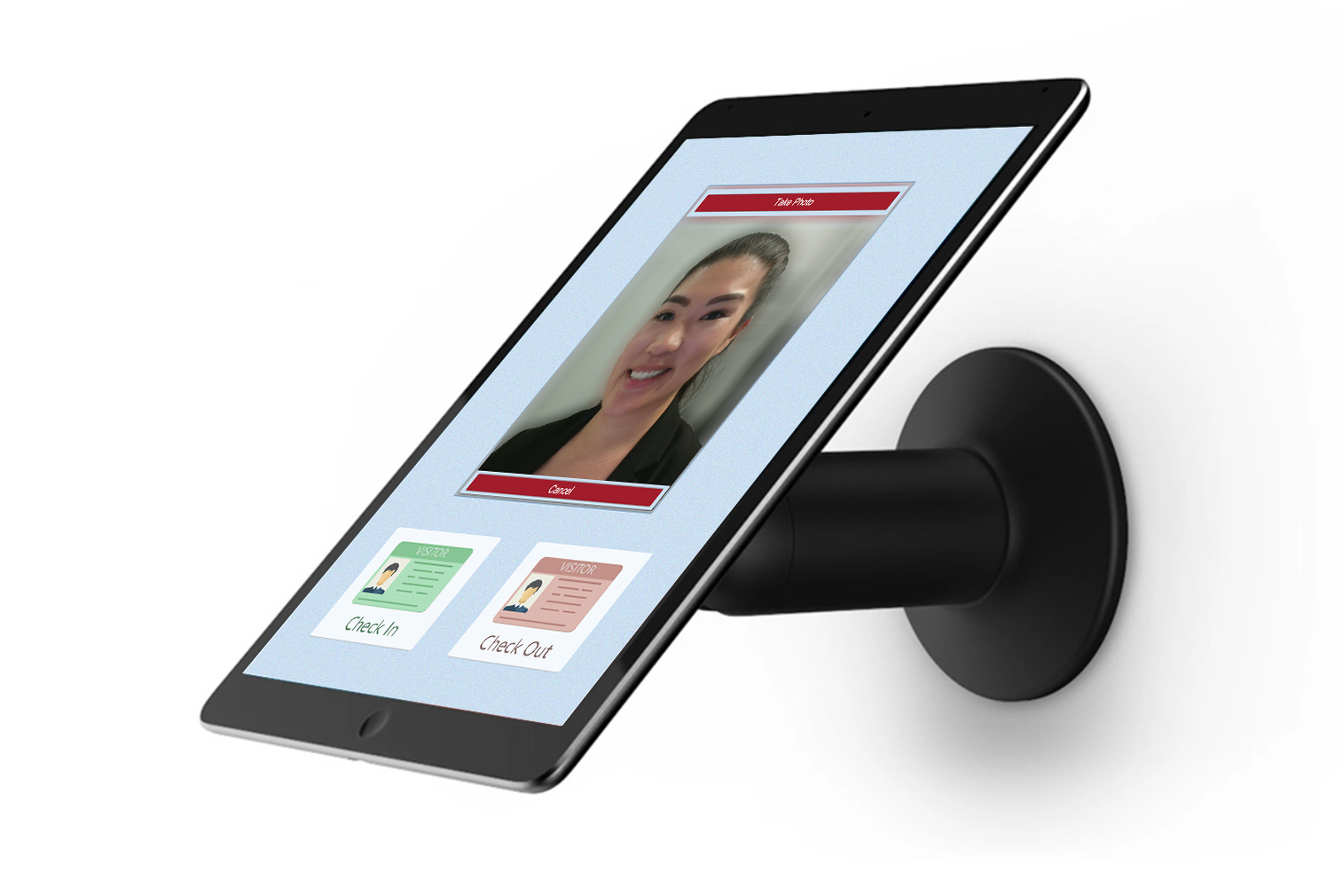 Visitor Badge Printers
Print professional-quality badges that allow you to track your guests during their stay. Choose black-and-white or color printing.
BeSafe
Customizable mobile reporting.

Interactive inspection forms can be created by or assigned to your team. Compatible with smart phones and tablets. Standardize your compliance and safety checks within your acceptable standards. Analytics allow you to compile and examine safety data about your property. Fuss-free check-ins result in more thorough reporting and fewer liability claims. The user-friendly interface will produce complete, detailed reports from even your most junior team member. Going paperless has never been easier!


Highlight:
• Create and manage your safety checklist.
• Complete checklists in real time using your mobile device.
• Capture and share photos of problem areas.
• Record digital signatures of witnesses.
• File additional notes or documentation.

Benefits:
• Detailed reports to gain insights
• Take preventative and corrective actions with analytics
• Gain visibility over your operations
• Identify risks and trends
• Reduce liability and claims
• Increase the number of Safe Days worked

Lost & Found
This system maintains digital records of items found and reported as lost on your property. When a lost item is turned in, it is entered into the module so it can be auto-matched to a the initial report and returned to its owner. Complete the process by using your device to capture owners' signatures upon property pick-up. Generate disposal reports after a designated period of time to display which items are ready to be removed from storage.


Integration with our Packages System
The Lost & Found system is integrated with MS SHIFT Packages. This makes it easy to ship found items back to guests who have already checked out of their rooms.


Benefits
• Streamline and expedite the process of returning items.
• Ship Found Item to its Owner via the MS SHIFT Packages.
• Capture digital signatures of guests upon pick-up.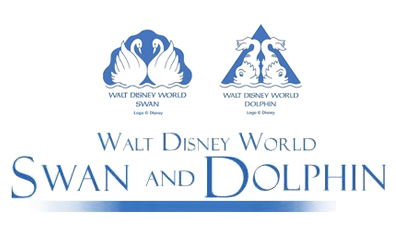 "I have been using MS Shift for the past couple years at various properties and I must say that this is a great "All in One" security management tool. The system is quite extensive covering a wide range of functions that allows us to manage all of our daily activities from a single database. Our Team has found great value in the various modules as they are able to accurately record events in a methodical manner. The system is very user friendly and requires very little time to train our Officers on how to use the system. From a Leadership standpoint we are able to use the system to identify trends for a wide range of events, which significantly aids us in our operation planning and deployment of resources. I am also able to track the productivity of the Team and individuals which has proven to be very useful. The support and customer service from the MS Shift Team is quite outstanding, as they are with you every step of the way from the initial design phase to the implementation. They were also very creative and accommodating in designing a system for our complex property. MS Shift has proven itself to be a very good security management system and I would strongly recommend its use by any security professional no matter the size of your organization."
Phillip Morgan, Complex Director of Security, Walt Disney World Swan and Dolphin Resort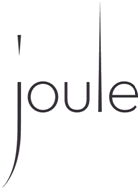 "I have used MS SHIFT in multiple hotels, large and small, and there is no other program that comes close to matching MS SHIFT. I was very lucky to come to a new property and have the opportunity to purchase MS SHIFT and cut the other 5 programs we were using for various details. There was no doubt in my mind that MS SHIFT would be my first purchase and it would change the entire daily operation in our hotel. No matter where I work, MS SHIFT will always be a part of it."
Andrew Luttrell, CLSD, Director of Loss Prevention, The Joule Dallas
"I find it a very useful tool for our security department, since all acquired information can be used to instantly generate very favorable reports. Previously, we had to analyze collected information, which did not have the efficiency and effectiveness that MS SHIFT gives us. The analysis of the information now allows us to better optimize our resources, visit areas and improve work schedules, etc. We must also highlight the work of a previous colleague who worked at the hotel. She introduced us to the product in an excellent manner, clearly describing the sales process and training the team. The adaptation was very fast by our staff. The educational and practical training prepared the team to start using the system the next day. Simplifying, it is a dynamic, innovative and professional system security."
Hernán Meccia, Director of Security, Faena Hotel Buenos Aires, Argentina

"Initially I was seeking a system that would provide better control and efficiency of our shipping and receiving which was manual logs. As I looked at the overall system and all modules, I quickly identified the entire system would be beneficial for our department and property. We ordered the system, held the onsite training with a MS SHIFT representative and implemented it within the hotel. This system provides a greater efficiency to the department and the hotel. It is very intuitive and easy to use once it has been set up. All of the officers that use it are continuously amazed and how much easier and efficient they have become after years of multiple systems and logbooks. A huge morale booster for the officers who take pride in a system that brings professionalism to the department when managing shipments, shift activity log, barring notices, lost and found, keys, visitors, Incident reports, and patrols. As the Director, it has provided me a system that I can view everything I need from one screen versus multiple platforms. It provides exceptional reports that help in justification for safety and security efforts and the liabilities or concerns that come with this. If you utilize MS SHIFT correctly, it is not only a tool that provides peak performance for your team, but can provide metrics for a proactive stance with trending and metrics. These reports are at your finger tips to help you pinpoint, isolate and direct your efforts. I also enjoy the welcome screen with handover, contacts and informational sections. We no longer need hard copies of phone list, pass on binders and notes. I receive an alert that is for security only, I save the PDF, upload it and all officers see it when they log in. One less clipboard on the wall. It has helped us to become more sustainable with less printing. The system allows officers in the field to use technology to complete their patrol, incident report and or respond to an activity, and upload information to include photos with one device. Over the years I have utilized many systems, but found that this truly is an "All in one" package and actually does what they say it will do. Some systems unlike MS SHIFT do not allow you the flexibility to customize it to your organization or facility. We were able eliminate different systems, logs and use MS SHIFT for all that we do. I could go on and on about the system and would highly recommend for any organization."
Bill Glover, Director of Safety and Security, Fairmont Dallas

"I have been using MS SHIFT software for the last 5 years. Once you work with it, you will never want to work without it. MS SHIFT has been a tremendous addition for my Security Team as well as other departments who utilize it. The capabilities of MS SHIFT are endless as our hotel uses it for Daily Events, Incident Reports, Locker Assignments, Lost and Found, Packages, Task Reminders, and Visitor Passes. Looking back, I can't imagine ever working without it... It's truly an integral part of our daily operation."
David Hamerman, CLSD, Director of Security, Sofitel New York

"MS Shift is a very useful tool that really contributes to improve the security in your hotel. The support is the best you can get. Every time I need help with anything, someone calls me on the same day to solve the problem or answer my questions right away. They are very patient. I really like the key control and patrol features. The Lost and Found feature is excellent also, I work in a very large beach resort where guests leave their stuff all over the property, and this tool has helped us organize the lost and found in or hotel efficiently. I strongly recommend MS Shift for any hotel that really wants to take security seriously"
Mauricio Ledezma, Director of Security, The Westin Golf Resort & Spa Playa Conchal, Costa Rica